Project 6 of 7: Recall
Overview
You work in Customer Communications at Northwind Traders. You are preparing a product recall announcement.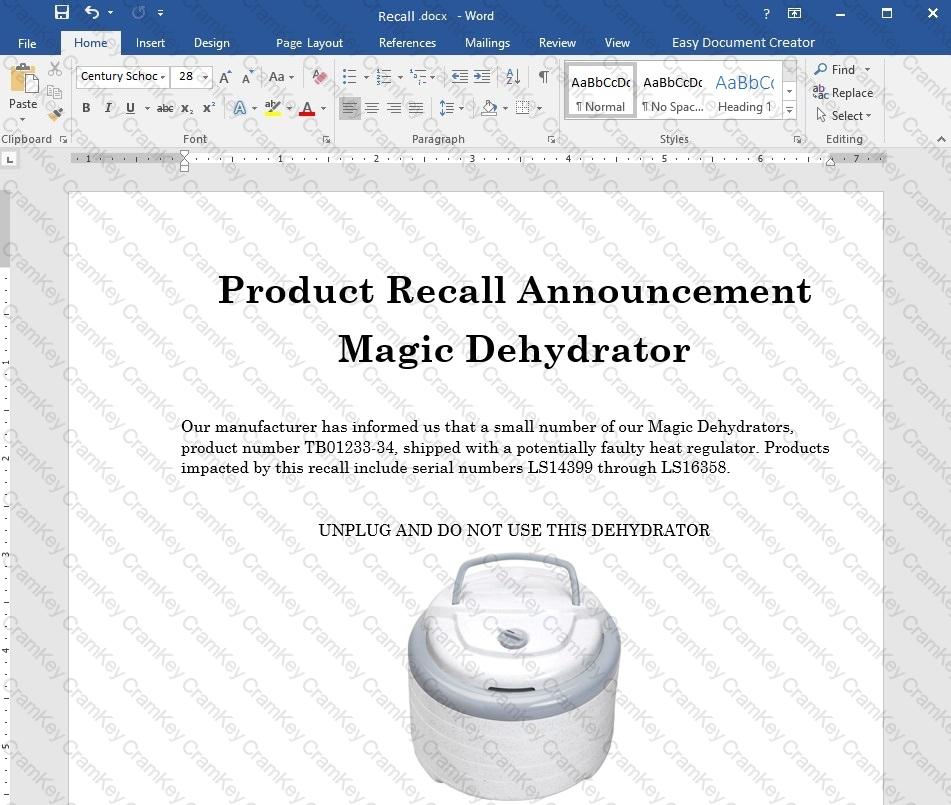 We regret any inconvenience that this might cause you. Northwind Traders is dedicated to providing you with reliable, high-quality, and safe products.
The product sticker on the bottom of the dehydrator can determine whether or not your dehydrator is included in the recall. For affected models, there is a slight risk that the product might overheat when used, resulting in a potential burn hazard.
DO NOT RETURN TO YOUR RETAILER. Go to the Northwind traders web site at http://www.northwindtraders.com/ and click on the "Product Recall" banner at the top of the page for return instructions. You will receive a full refund for the dehydrator and we will also ship you a replacement dehydrator.
REMINDER:
Add the Integral header with the title "PRODUCT ANNOUNCEMENT".