Scenario 3:
After resolving numerous connectivity issues throughout the various branch sites, connectivity between applications and users is finally present. The network administrator is informed that during certain tests, applications are not performing as they are expected to. Users report that call quality has not fully improved and that some of their calls either drop or have poor voice quality where the conversation is breaking up. Other users are noticing that file transfers are slower than expect. A group of users from a few sites have reported slowness in accessing internal and external applications.
Exhibit.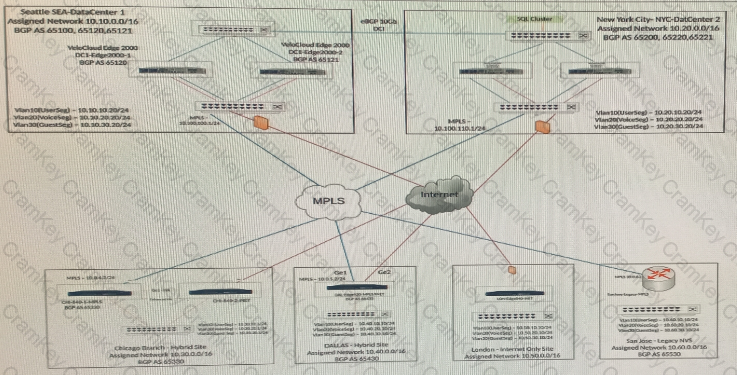 A network administrator decides to deploy a local Checkpoint VNF appliance on the Edge in London to cut back on unnecessary traffic towards the NY hub location.
The Checkpoint VNF and associated security services were successfully deployed at the London Branch. Users are now are complaining that Webpages are extremely slow to load, just like before.
What should the administrator do?